Kuwait Institute for Scientific Research
Kuwait 13 December 2012

Τhe workshop aimed to address the topics of supply diversification through renewable energy resources and the key aspects of energy efficiency and demand side management.

During the meeting, high level addresses made by GCC and EU officials including:

Dr Naji Al-Mutairi, Director General, Kuwait Institute for Scientific Research. Ambassador of the Republic of Cyprus H.E. Panicos Kyriacou, Cyprus Presidency of the Council of the European Union in Kuwait, Prof. John Psarras, EU-GCC Clean Energy Network, Director, ICCS-NTUA

Abolin Co, as part of the EU GCC Network, made a presentation about the role of Cool Materials and the possible benefits from their use in Kuwait's Climatic conditions.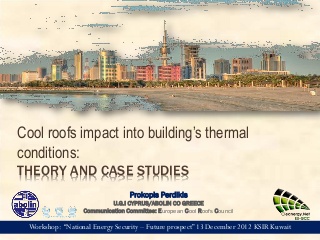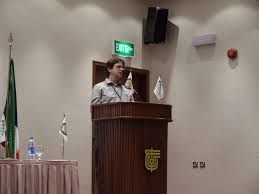 The EU GCC Clean Energy Network aims to respond to malaysian hair bundles the common interests of stakeholders, both in the GCC and the EU, active in the field of clean energy. The EU - GCC Clean Energy Network is the practical instrument for development of concrete cooperation activities on clean energy, including the related policy and technology aspects, among various players across the EU and GCC countries.

Kuwait Institute for Scientific Research (KISR) was established peruvian remy hair in 1967 by the Arabian Oil Company Limited (Japan) in fulfillment of its obligations under the oil concession agreement with the Government of the State of Kuwait. The main objectives of the institute, as specified in the Amiri Decree, were to carry out applied scientific research, especially related to industry, energy, agriculture, and the national economy, to contribute to the economic and social development of the state and to advise the Government on the country's scientific research policy. www.kisr.edu.kw

More info about the scope and the objectives of the workshop here:www.eugcc-cleanergy.net